Market analysis of Grubhub, DoorDash, Uber Eats, Amazon Prime Now, Walmart Grocery, Acme and other global players. Due to COVID, the stay at home economy has been growing as people shift to on-demand grocery and home restaurant delivery, statistics bear this out:
Revenue from the online food delivery industry is projected to reach US$26 billion.
Revenue is projected to grow at an annual rate of 5.1%, reaching $32 billion by 2024.
Market volume in the market's largest segment, restaurant-to-consumer delivery, is projected to reach $156 billion in 2020.
The global food delivery market is expected to hit the $154 billion mark in 2023.
Globally, most revenue in this sector will be generated in China ($51 billion in 2020).
COVID Effect: Online Grocery Shopping Increased by 110%
Historically, shoppers have been far slower to adopt online purchases of groceries compared to categories like technology and apparel. However, with people being cautious to go into stores and reduced shopping numbers resulting in long entry lines, grocery shopping in the US recorded a rise of 110% in daily online sales in April of 2020. Over fifty percent of surveyed grocery shoppers said COVID-19 is leading them to boost their willingness to buy groceries online on a permanent basis. Only a pandemic could have spurred such a rapid adoption of e-commerce in the grocery category.
Online Grocery Shopping Increased by 110%
Historically, shoppers have been far slower to adopt online purchases of groceries compared to categories like technology and apparel. However, with people being cautious to go into stores and reduced shopping numbers resulting in long entry lines, grocery shopping in the US recorded a rise of 110% in daily online sales in April of 2020. Over fifty percent of surveyed grocery shoppers said COVID-19 is leading them to boost their willingness to buy groceries online on a permanent basis. Only a pandemic could have spurred such a rapid adoption of e-commerce in the grocery category.
Source: Business Insider 2020-5
Not Going Out to Eat, Doesn't Mean People Are Not Eating Restaurant Food
Restaurants have been among the losers in the new Coronavirus economy. However, with people being confined to their homes, delivery services have stepped in to help restaurants out and have emerged among the winners. The shift from conventional on-premises dining to ordering online for home delivery of restaurant food is a growing trend.
Matrix: The US Digital Grocery and Restaurant Delivery Market
Company
Region, Delivery Type
Key Metrics Since Pandemic
Company Data
DoorDash
(Restaurant delivery)
Serves all 50 states. 300 cities in 32 markets including some in Canada.
45% of third-party delivery orders. Delivery orders soared 67% in March 2020. 340,000 restaurants in its marketplace
Founded in 2013. Raised an additional $400 million in equity financing, pushing its valuation to $16 billion.
UberEats
(Restaurant)
Available in hundreds of cities around the world. Supports 500,000 restaurants, up from 220,000 in 2019.
28% of third-party delivery orders. 2nd qtr. 2020 revenue was $1.2 billion, up from $819 million in the 1st qtr.
Founded in 2014. Valued at $20 billion (not including Uber valuation which tops $80 billion).
GrubHub
(Restaurant)
Major cities in 17 states.
17% of third-party delivery orders. $459 million in sales in 2nd qtr. – 41% increase from prior year. No of regular customers up 40% year-over-year in June.
Founded in 2004. Just Eat Takeaway acquired GrubHub for $7.8 billion.
PostMates
(Restaurant)
Serves 90 cities. Performs especially well in the Southwest.
7% of third-party delivery orders. 1st qtr. 2020 revenue of $107 million.
Raised over $900 million in funding. Acquired by Uber in a $2.65 billion all-stock deal.
Amazon Prime Now
(Grocery)
Deliveries from Whole Foods stores and via Amazon Fresh.
Increased its grocery delivery capacity by 160%. Online sales of groceries tripled. Orders have been as much as 50 times higher than normal.
On track to produce $70 billion in gross merchandise volume by 2023.
InstaCart
(Grocery)
Partners with over 350 grocery retailers. Delivers from more than 25,000 stores in over 5,500 cities across the US and Canada.
Volume up more than 500% year-over-year. New download record in March – increase of 218%. Share of the grocery delivery market surged to almost 50%.
Following new funding round in 2020, Instacart's valuation more than doubled to $17.7 billion.
Walmart (Grocery)
More than 5,000 stores nationwide.
New download record in March – increase of 160%. Launched Express Delivery service at almost 2,000 locations.

Walmart's revenue of US$514.405 billion (2019) is the world's largest. Also ranks as the largest private employer (2.2 million employees).
Acme Delivery
(Restaurant & Grocery)
East Coast. 164 stores.
59% growth in restaurant delivery. 200% growth in grocery.

Subsidiary of Albertsons, whose average monthly sales rose 34% during March and April.
Source: CNBC 2020/06/19
Market Summary: DoorDash Dominant Player:
Upon a macro view of the aforementioned data, it appears that DoorDash is dominant, and, depending on which graph you look at, Uber Eats is gaining market share. Grubhub has also grown according to the Second Measure graph. Postmates is not significantly growing despite a unique market opportunity. So what are these different players doing that's causing the winners and losers?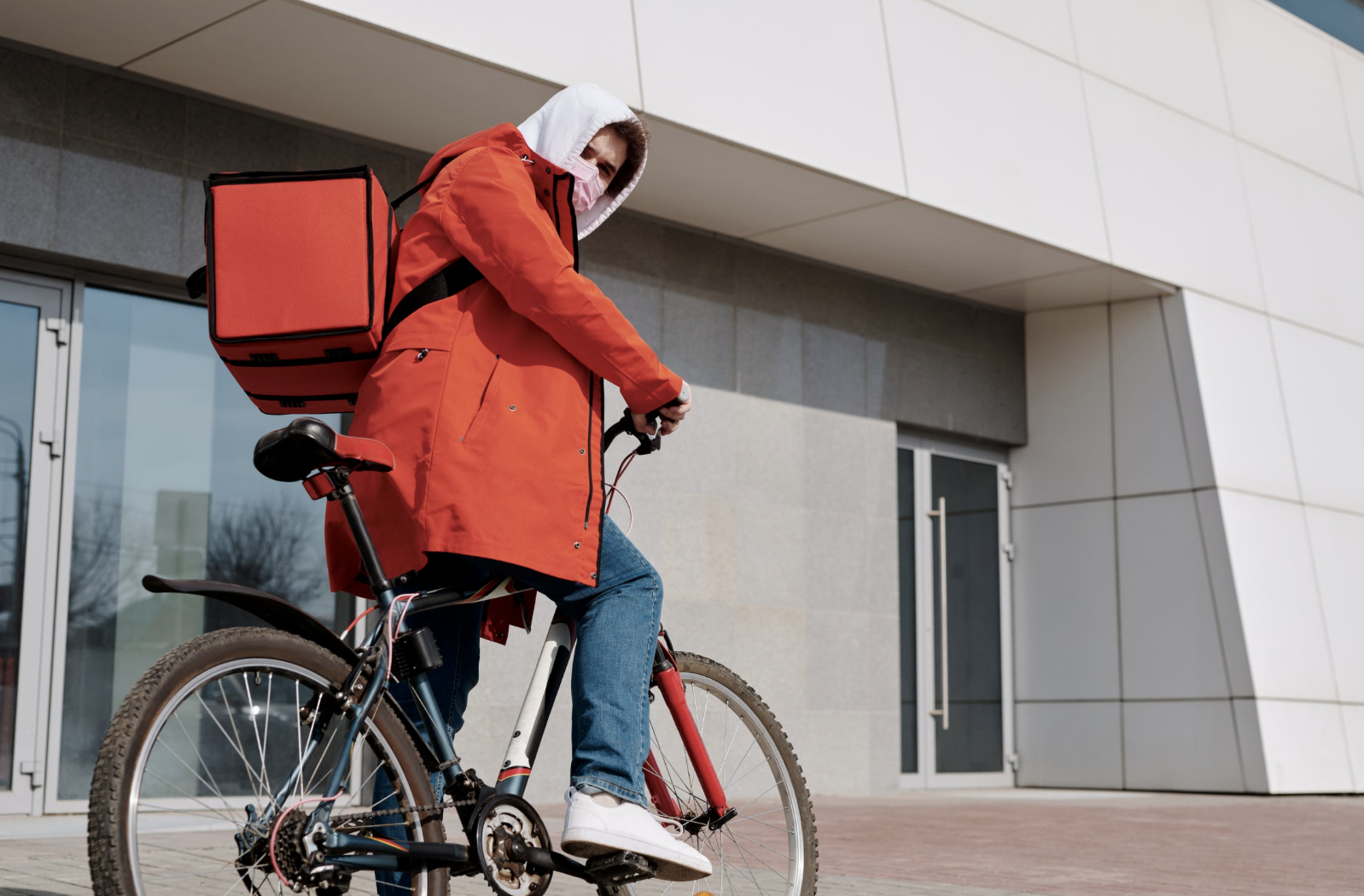 ---
Overview of Players:
DoorDash
DoorDash is the fastest growing player in the US market. This startup has grown faster than anyone else in the US crowdsourced delivery space. In 2019, DoorDash bought Caviar from Square in a $410 million deal. Little Caesars Pizza, number three on the list of the world's largest pizza chains, agreed to work with DoorDash to add delivery to its operations. The company has also partnered with CVS signaling the company's first foray into grocery delivery. As has been widely anticipated, DoorDash recently filed its IPO. It also has future plans to use driverless vehicles and drones for some of its deliveries.
DoorDash's tech savvy has been attributed to its success. For example, the company sent out automated robocalls to restaurants to find out if they were open and when. This data enabled DoorDash to get ahead of its competitors in a strategic way. The company also introduced Storefront to assist restaurants in creating their own websites to take delivery orders.
UberEats
UberEats is acquiring Postmates and also announced plans to launch a US grocery delivery service. Uber has been experiencing huge losses in its ride-hailing service since the beginning of the pandemic (down about 80%). Although food delivery is not currently profitable, the company hopes that consumers will continue to use this service well into the future. Thanks to increased demand for food deliveries during the pandemic, orders via UberEats have risen over 54% year over year.
GrubHub
Netherlands-based Just Eat Takeaway recently acquired Grubhub in an all-stock deal amounting to $7.3 billion. Grubhub states that its mission is to support restaurants during the pandemic. The company partnered with Hellmann's Food Relief Fund and Verizon to provide thousands of locally-prepared meals to healthcare workers in New York City hospitals at no charge. Along with other concerned parties, Grubhub has been in noncompliance with the decrees of various municipalities attempting to cap their fees.
One reason Grubhub has been falling behind in the delivery wars may be because of the bad press it has been getting. It has been accused of predatory gouging with respect to the fees it charges restaurants.
Postmates
Postmates is being acquired by UberEats but its app will continue to run separately. The combined operation provides more restaurant options for consumers and more efficiency for drivers who pick up multiple deliveries. Postmates has been involved in autonomous delivery research, including a server robot that drives itself down the sidewalk. It is estimated that Postmates plus Uber Eats would account for approximately 37% percent share of US food delivery sales.
Amazon Prime Delivery
Amazon entered the online delivery market in 2017 by the purchase of Whole Foods for $13.7 billion. Currently 60% of shoppers use the tech giant to buy groceries online, compared to 47% for Walmart. During the early months of the pandemic, demand for grocery deliveries was so great that Amazon had to put people on a wait list. Since the middle of March, the company has hired 175,000 people including for grocery delivery. After rolling out its Amazon Fresh delivery service, the company's grocery delivery sales doubled year over year.
InstaCart
InstaCart's service is available to over 85% of US households plus 70% of Canadian households. In the early months of the pandemic, demand was the highest in the company's history. The average customer basket size grew more than 25% month over month. In response, InstaCart introduced two new product features to speed up service, Order Ahead and Fast & Flexible. Fast & Flexible increased the availability of delivery windows by 50%. Order Ahead enables customers to place orders up to two weeks in advance.
Walmart Grocery
Walmart ranks third in the 2020 Digital Commerce 360 Top 1000. In response to the Pandemic-related demand, Walmart launched Express Delivery service initially at almost 1,000 stores then expanded it to 2,000. The retailer has 74,000 personal shoppers, including those hired specifically for Express Delivery. For delivery, Walmart uses various providers including DoorDash and Postmates.
Acme Delivery
The real-estate and private-equity investors who control Albertsons, Acme's parent company, have accrued billions in debt acquiring various grocery chains over the last ten years. They have twice tried to sell their stock and get their money out. Now Acme supermarkets are prospering as the coronavirus shutdown sends restaurant patrons running to the local grocery store in record numbers. The investors now feel they're in a favorable position for the share sale to take Albertsons public. The jump in demand has boosted Acme's online ordering and Drive Up & Go delivery service.
---
Delivery Services Outside of the US
Europe – Just Eat Takeaway
Just Eat Takeaway is the continent's food delivery giant. Shares in the company surged following a big increase in online orders in the third quarter (151.4 million orders globally and 46% more compared with the same period in 2019). A total of 408.3 million orders during the first nine months of 2020. The highest sales were recorded in the UK. Talks are underway to procure US rival GrubHub for $7.3 billion, grabbing a share of the expanding U.S. market and creating the world's biggest food ordering service outside China.
Europe and More – Delivery Hero
Delivery Hero, headquartered in Germany, holds a strong position in 36 out of the 42 countries in which it operates across Europe, North Africa, the Middle East, Latin America, and Asia-Pacific. The company has 25,000 employees and operates its own delivery service in more than 530 cities worldwide. Delivery Hero, along with its many local subsidiaries, represents Uber's main competition in Asia and South America. In the second quarter, orders grew by 94% percent compared to the prior year.
Asia – FoodPanda
oodpanda's market share has grown significantly – from 37% to 63% year over year. In Hong Kong, for example, the company's growth rate peaked to around 28.4% in February and 48.6% in March. What's more significant is that the company sustained its momentum after the easing of the lockdown (unlike its main competitor Deliveroo).
India – Zomato
In early 2020, Zomato, an Indian food delivery service acquired the Indian operations of Uber Eats for $350 million in an all-stock transaction. The combined entity is expected to corner more than a 50-55% of India's market share. Zomato, has about 80 million monthly active users and has set a target of reaching 20 million over the next several years.
Australia – MenuLog
Menulog is Australia's widest-reaching online food delivery service, delivering to 90% of the country from 11,000 plus restaurants covering 70 different cuisines. The company provided an additional 2,000 delivery jobs nationally to cope with increasing demand due to COVID-19.
Australia and More – Deliveroo
Deliveroo operates in twelve markets in Australia, Asia, and Europe. The company is based in the UK and has a large presence in Australia. It reported a 2.5% increase in delivery personnel in the early months of the pandemic. However, after placing first and second in the Financial Times' list of Europe's fastest growing companies in 2018 and 2019, it completely fell out of the ranking in 2020. The question is will Amazon's $575 million stake give a boost to Deliveroo's fortunes?
---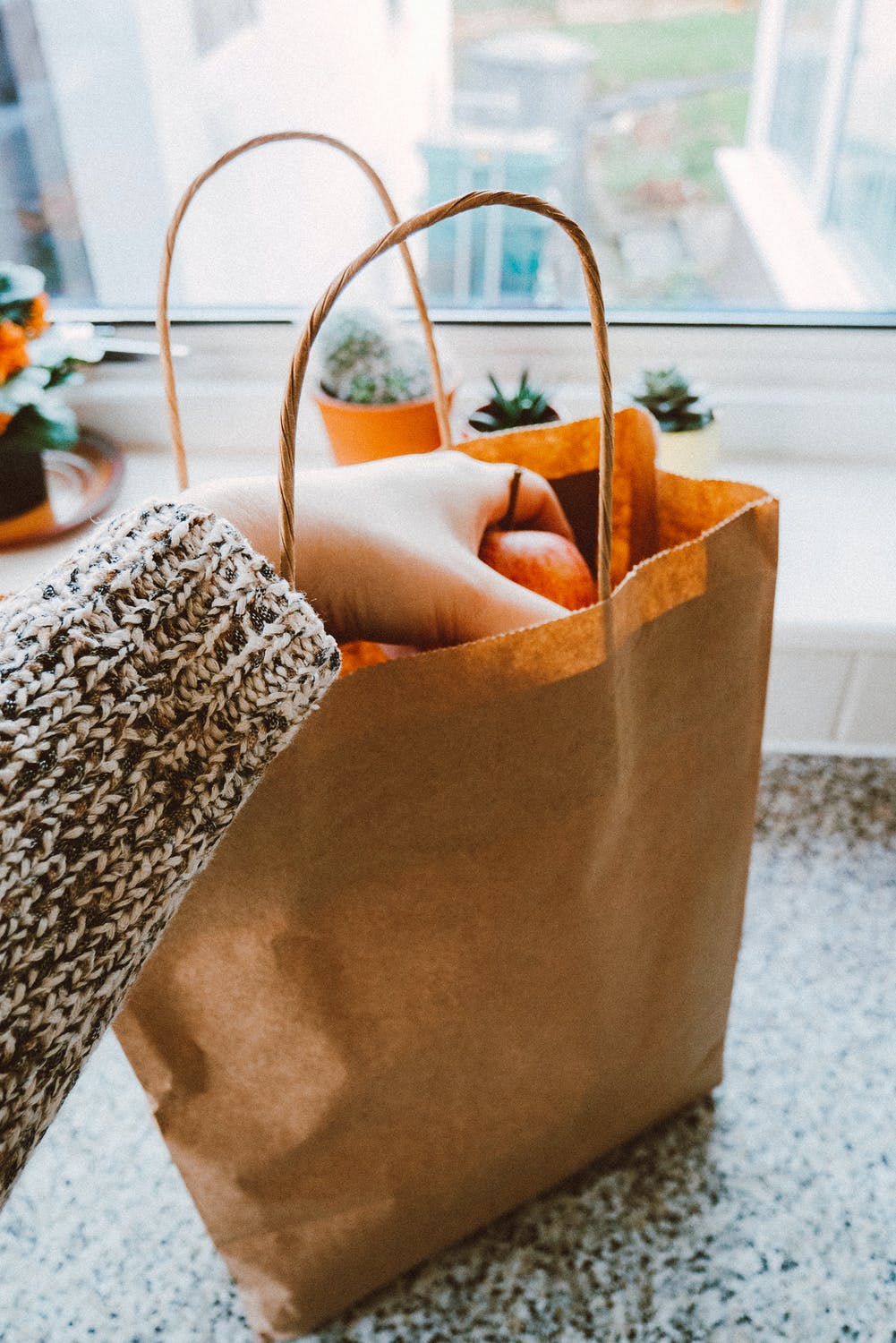 Market Trends and Economics
Does Safety Matter to These Startups?
The gig economy's business models are controversial because they provide workers with few protections and typically collect between 15 and 30 percent in middleman fees. This has prompted soul searching by consumers and actions by local governments around the country.
Instacart's gig workers, for example, planned a nationwide walkout at the end of March 2020 to protest the failure of the company to provide free soap, hand sanitizer, and disinfectant wipes. Their complaints also included Instacart's failure to offer hazard pay of an extra $5 per order.
On the bright side for these companies, Proposition 22 in California failed to force them to reclassify their contractors as employees, which would have upended their business models.
One example of a company assisting its workers is PostMates, which put into place a fleet relief fund to help cover COVID-related medical expenses for its drivers. Additionally, drivers required to self-quarantine may be able to access funds to make up for two weeks of lost income.
Another example is GrubHub, which allocated $15 million to protect restaurants and diners. The company provided restaurants with tamper-evident stickers. 250,000 personal protective equipment kits were sent to its drivers, and drivers also received increased pay and extra bonuses.
Consolidation – The Biggest Trend
There's a lot of consolidation going on in the online delivery space. Companies are partnering with more and more restaurant and food chains and buying each other up.
Can Restaurants Cope With the High Fees?
The big three (Grubhub, DoorDash, and UberEats) are at the high end of the fee structure. They charge 25% plus a 3% credit card fee and a 50-cent-per-order fee, adding up to approximately 30%. Part of the reason for these high fees is because profits have been elusive for delivery players. However, consolidation proves the market may be maturing and that eventually delivery providers will be able to provide a service that's profitable for both them and the restaurants that use them.
In response to high fees, cities across the country, including San Francisco and New York City, have placed caps on how much delivery apps can charge restaurants. DoorDash has stated that fee limits will hurt the quality of its service, lower its drivers' earnings, and decrease restaurants' sales volumes. While these restrictions are meant to be in place only during the pandemic, scrutiny by regulators will likely continue even when restaurants are able to resume normal operations.
Can the Food Delivery Services Survive With the Declining Number of Restaurants?
Because of the pandemic, restaurants have been closing their doors for good at an alarming rate of 60% since June. And, it is forecast that as much as 85% of independent US restaurants could be permanently out of business by the end of 2020.
It is in the interests of the food delivery companies to help keep as many restaurants as possible in business, and the top four have offered restaurants some level of assistance to offset their high fees. Click on this link to read about which company is doing what during this time of COVID-19.
Do Food Delivery Services Have a Future?
A year from now, if infections are lowered due to a vaccine, will people continue to use these services at the same rate? It's possible that once this crisis is more under control, people will have seen the benefits of these delivery services and will likely continue to use them. Just like working from home, they will become one more part of the 'new normal.'
---
References: