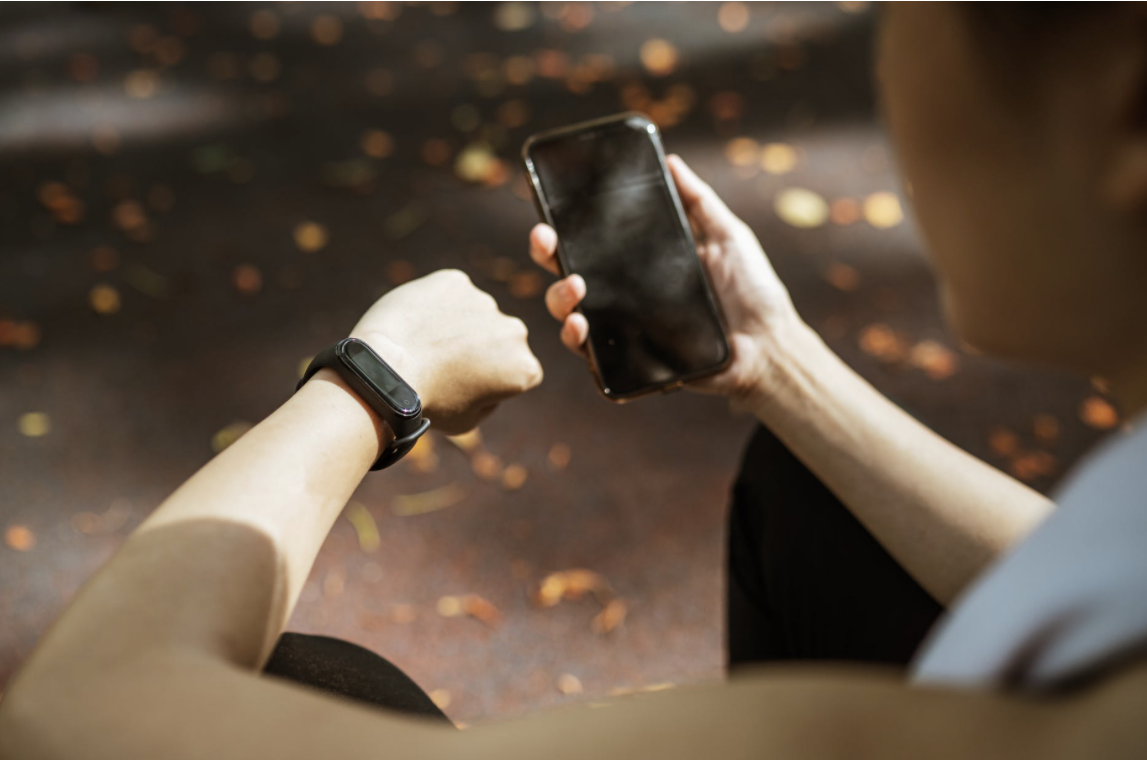 In this post, my firm, Kaleido Insights analysts review three wearable devices: Apple Watch Series 6, Oura Ring, and Whoop Band.
by Jeremiah Owyang, Jessica Groopman and Jaimy Szymanski
The wearable industry is booming as technological advancements race to meet emergent health needs. But, how effective are these high-tech gadgets as enablers of consumer wellness?
At Kaleido Insights, we've identified five major technology themes that are impacting all businesses, and among them include: Digital Trust, Health & Wellness, and Ambient Computing. One class of technologies, wearable devices, spans across these themes, as both interfaces for data collection points and technologies designed for humans to alter their behaviors.
On occasion, the Kaleido Insights analysts test out new technologies that fit our research trajectory. In today's review, we independently purchased and tested out the Apple Watch Series 6, Oura Ring, and Whoop Band. Below are our findings and evaluation, based on five major criteria.
Apple Watch Series 6
Reviewed by Jaimy Szymanski
Design: Sleek Design, But Less Comfort and Less Intuitive UI Than Expected
I purchased the Apple Watch Series 6 with the sole intention of using it during workouts to track distance, speed, heart rate, and other related data points. Comfort of the hardware design is completely adequate during workouts, with an easy-to-clean rubber band. However, comfort is lacking when wearing it day-to-day, and especially overnight, as it's not breathable and feels somewhat clunky despite its beautiful appearance. It's also important to note that I am not a usual watch wearer, so I'm likely more sensitive to the form factor. As for the UI, it took some getting used to, even as an avid Apple product user. In fact, I'm still learning new things and shortcuts and settings on it after wearing it for a week straight.
Utility: Very Useful in Activity Tracking … With the Right Apps
I've never been a huge fan of Apple Health; it always has seemed cumbersome to have to input my data there in addition to apps that track it more seamlessly and automatically. I've simultaneously similarly never found Apple's native activity trackers to be motivating, likely because I am a longtime user of Under Armour's My Fitness Pal and Map My Run apps and as such have a rich data history built there. Map My Run is the perfect pair for Apple Watch, as it can automatically track all data as the iPhone app does, (even without a data plan), and sync it. On a couple of occasions, it has even detected a physical activity without me having to "start a workout" in the app. Examining battery life, Apple Watch seems comparable to my iPhone, in that I have to charge it daily. One sizable downside for me in using the Apple Watch during workouts though, is music, as there is no functionality available to stream Spotify music without a data plan, forcing the user to succumb to Apple Music's poor UI.
Ecosystem and Data: As It's a Mac Product, Data Sharing is Baked In
As with any Apple product, the Apple Watch Series 6 offers pretty seamless connectivity in jumping between devices that are connected with the same Apple ID. Usual features that an Apple user is accustomed to like message syncing, incoming calls, and shared applications are all accessible via Apple Watch as well. As mentioned above in Utility, Apple Watch also pairs pretty seamlessly with other wellness applications that I use, which was a must in choosing the product as a workout companion. Transparency over how data collected from the watch is used varies by application, both those native to Apple and third-party apps, leaving the burden on users to dig up the information and understand data collection, use, and sharing among multiple companies and use cases.
Value: Value Rises When Adding Use Cases Beyond Wellness
At $399 (without a data plan, device only), the Apple Watch Series 6 comes in at a high price point if being utilized as only an activity tracker for wellness purposes. As mentioned, I purchased it with the sole goal of streamlining making my data-tracking during workouts more seamless, as well as not having to carry my phone with me at all times during activity. However, as it is an Apple product, the use cases are endless in utilizing the device for other purposes to make your life easier. In the week of wearing it in advance of this review, I have already become interested in other wellness features, such as sleep tracking and breathing/meditation, and more as well as enjoyed the convenience of communications increase and related alerts. Value potential is high as use cases build.
Final Verdict
For my intended and limited use case of workout data tracking, Apple Watch Series 6 might be overkill. I likely could have found another wearable (perhaps even Under Armour, as that's the app set I use most) for cheaper to fulfill my specific use case. However, as I utilize more of the watch's features, it's becoming abundantly clear that the device has far greater utility that I haven't yet tapped into. I will continue to expand my use cases with it as tied to wellness and beyond. Does it, as a standalone device, make me "more well" though? Not really. It's a great tracker of existing behavior patterns, but it didn't make me change any behaviors, workout more often, or workout differently than before.
Oura Ring
Reviewed by Jessica Groopman
Design: Seamless Hardware, Cumbersome App
The Oura ring is undoubtedly sleek, comfortable, and forgettable (in a good way), thanks to its inherently screenless and small form factor. The ring's design is simple: a plain, thick, unassuming band, one almost certainly designed by men for men. Its placement on the finger offers another benefit relative to its health tracking competitors: accuracy collecting measurements directly from arteries in the finger versus capillaries in the wrist. Indeed, a data deluge follows. Oura's mobile app is hardly user-friendly, packed with data charts and poorly explained numbers. It is again, seemingly designed by technical types… for technical types. That said, the potential for meaningful insights, user feedback, and real utility is there.
Utility: Despite Data Deluge, Intelligence is Limited
Overall, Oura's primary utility is visibility. Users receive charts and scores galore: on steps, activity/inactivity, calories, heart rate variability, resting heart rate, temperature, sleep, and more (on a battery that lasts for a week!). Where utility ends is knowing what, then, to do with all these pretty graphs. Oura's notable attempt to bridge this (while avoiding liabilities) is its Readiness Score, a daily number declaring user capacity "to perform at their physical, mental, and emotional best." But Oura falls short in two important ways: 1) explaining how it infers my "readiness", and 2) offering concrete suggestions (beyond "take it easy" or "pay attention"). Their website offers more depth, but it is not personalized. Another qualm given Oura's extensive data collection and data science resources is just how manual it is to track more holistic health metrics. Users have to manually input all workouts, for example; food intake requires another app integration entirely. Worst of all, time's up at the end of the day: no retroactive manual inputs allowed!
Ecosystem and Data: Interoperability is an Opportunity to Enhance UX
Oura's "off the shelf" interoperability is limited to Google Fit, Apple Health, and two mindfulness apps' APIs (Aura and Oak), though Oura Cloud offers API integration support. While limited, these have been important in Oura's numerous scientific and clinical trials, particularly supporting early detection of Covid-19, as of late. That said, cross-app interoperability remains a challenge for wearables, particularly for competitors to the tech giants. Oura does offer integration of its Moments feature into others' Health Portals, a meditative time-out which monitors "present state" with biometrics. Speaking of biometrics and networked data, Oura does not communicate well about users' data. Beyond initial binary agreements, users have little insight into how their data are collected, protected, stored, or an untapped opportunity how their data work for them. Whether offering greater transparency on how Readiness is determined, or opening up new models for citizen science, Oura should be more proactive in driving users' data literacy and empowerment.
Value: High Tech Reminds Us of Basic Needs
The value of visibility Oura provides cannot be understated: we cannot manage, nevermind optimize, what we cannot measure. As consumer devices race to digitize wellness, Oura is among the most eye-opening. Intimate sleep and heart rate variability tracking, among the range of other sensors and data triangulations made over time, spotlight one's inner biological life and environmental influences in profound ways. But behavior change is another story, one more psychological. The real value, which does not require Oura's $361 price tag, is learning to listen (and abide) to the subtlety of the body. Visibility certainly helps, but reminders to take a moment, slow down, and prioritize rest are invaluable.
Final Verdict
Oura's accuracy and extensive visibility are a differentiation, especially for more serious fitness and health tracking use cases. Yet its potential is far wider than sleep and fitness. What it lacks in interoperability, it makes up in simple and calm design, though discerning buyers should understand what's under the hood. Its sensor arrays, big intimate data collection, and health inferencing capabilities are currently delivering more value to Oura than its customers. The company should take a more user-centric approach, not just to hardware design, but to the whole experience of how our data can really help us sustain a happier, healthier life.
Whoop Band
Reviewed by Jeremiah Owyang
Design: Slim, Comfortable Form
The Whoop is an ultra-thin waterproof cloth-like band holding a device with sensors, which unlike a watch, is more comfortable to wear for long periods of time. In fact, it comes with a charging battery you slide over the top, then remove, enabling you to wear it for hours. It wasn't disturbing during sleep, and I forgot it was there. There is no screen or interface on the device. On the other hand, the app UI is confusing, unintuitive, and filled with unhelpful features. I had to really experiment to understand the data, suggestions, and more.
Utility: Interesting Fitness and Readiness Data, Delayed Sleep Data
The overall usefulness of the Whoop is debatable. While the non-intrusive form and five-day battery life are big sells, much of the data around sleep, rest, heart rate variability (HRV), and readiness can also be found in Apple Watch apps. This device is one you can slap on your wrist and not worry about it being charged or broken; it's like a part of your body. Unlike some smart devices, it could detect the types of workouts I was doing. For example, it asked or confirmed if I was running or biking. One qualm is that the sleep data was not immediately quantified. It could take an hour or longer before generating your readiness score. One would expect that a device at this price should provide real-time analysis.
Ecosystem and Data
The Whoop doesn't actively advertise its ability to integrate with other fitness apps, but upon further research, it does offer some integration with fitness app Strava. In terms of ecosystem integration, the Whoop feels more like an island rather than a connected player in an ecosystem. Other than the usual legalese of signing user agreements, the way the data is or will be used isn't transparent or informative. Whoop does not evangelize privacy in their marketing or UI.
Value: Questionable Value for the Price
Whoop was not a motivator to get me to do more fitness like the Apple Watch movement "Rings," but it helped me be mindful to maximize my rest and recovery. As someone who's become more mindful of my body, I can generally feel my level of rest and recovery without an app or device to inform me. I paid for the annual membership, which was $288 for 12 months, putting this product toward the higher side. A low-end Apple Watch SE is comparably priced at $279 for similar data. Whoop promotes itself as a "powerful fitness membership" focusing on the data, rather than as a device, which helps boost recurring monthly membership fees.
Verdict
Only purchase if a serious athlete, better to own a smartwatch. One of the key features is letting you know how rested you are, both in terms of sleep duration, quality sleep, and readiness score. However, this type of data is available on other wearables. If you already have a new smartwatch or are planning to get one, stick with that. If you're a serious athlete, then the Whoop is for you. Or if you want a minimal form factor and don't want to break a smartwatch, the Whoop is for you. For me, the Whoop is likely to end up in the drawer, and I'll return to the Apple Watch.
Top photo from Pexels