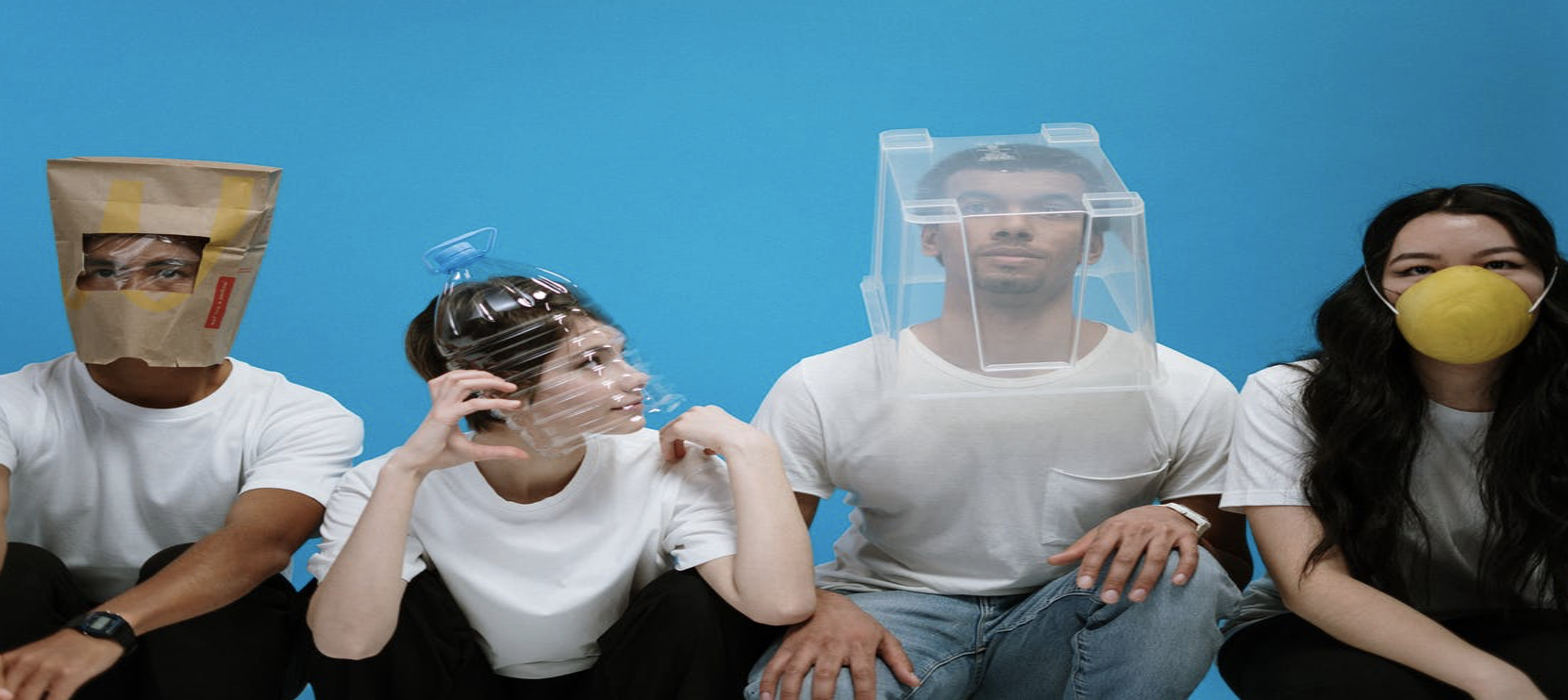 There's no doubt about it, 2020 has been a crazy year and overshadowing everything has been the COVID-19 pandemic. The economy was up and is now broken, supply chains have been disrupted, political upheaval is ongoing, and Brexit looks as if it will actually happen. Moreover, many other oddball things also happened such as: In the UK, people began burning down 5G towers believing that 5G was responsible for COVID-19. Murder hornets invaded the US. However, the Japanese have the answer – they eat them! Scientists told us that the Milky Way is home to approximately thirty-six contactable alien civilizations. (photo by CottonBro)
Many sections of the economy have been devastated because of the pandemic while others have benefited hugely. Areas that have been doing well include the manufacturers of toilet paper, face masks, bikes, and home exercise equipment (e.g. Peloton). Keep reading to learn about some interesting, and sometimes surprising, happenings and economics taking place during this surprising year.
The Tech Sector Thrived in a Health Crisis.
People have been confined at home and have been turning to the Internet and social media in ever greater numbers. More people than ever before are working from home and school children are being taught at home, leading to an increase in the use of digital devices. All of this is predictable, but the following are some tech-related happenings you may not have thought of:
Tech Polices Social Distancing. With social distancing mandated in places such as construction sites, several tech companies saw an opportunity. For instance, in less than a month, Triax Technologies had reconfigured its wearable safety monitoring device to also work as a social distancing alarm. Another company, Smartvid.io, involved in machine learning video-analysis, adapted its software to track when workers bunched up. This is a tech trend that is likely to continue as long as the pandemic lasts.
The Show Must Go On. The USO (United Service Organizations) has been famous for its live celebrity show tours of military bases. After suspending its shows in March, the USO has gone virtual so that its shows can go on at least online. With the new virtual programming, celebrities can conduct "virtual base visits" and also engage in one-on-one calls with service members. With the assistance of military personnel and the entertainment industry, the USO is helping to boost morale among our armed forces during the pandemic.

WhyHunger Teams Up With Tech to Fight Pandemic Hunger Crisis. Food insecurity is just one of the major effects of the COVID-19 economic fallout. WhyHunger is an organization that connects people to emergency food access organizations. The organization has been working with 10x Management, a freelance tech-talent-hiring agency, and software engineers to develop a comprehensive, crowd-sourced interactive map of free meal sites that is updated daily. This initiative leverages technology to solve a very critical problem.
The outbreak of the pandemic has ended the ongoing expansion of the US economy, shutting down significant sectors. The outlook for the future remains highly uncertain, as everything depends on the success of containing the outbreak and the steps put into place to restart economic activity. One aspect of the economic effect of the measures to control the infection rate is the many odd economics that have materialized, several of which are described below.
On the First Day of Christmas: Let's Have a Real Tree!
For many years, the live Christmas tree industry has been battling increased sales of artificial trees. However, more people seem to be seeking a bright spot during the pandemic by choosing a freshly-cut evergreen. Owners of small cut-your-own-tree lots and wholesale tree growers are reporting strong demand. The major stores are ordering live trees earlier than last year, and Walmart will home deliver your Christmas tree for free. Will this preference for real trees continue? As 75-80% of Americans with a Christmas tree have an artificial one, it seems likely that many of them will revert when they can no longer be at home to keep their real tree watered. (photo by Any Lane, Pexels)
Smaller Gobblers: Tiny Turkeys Top Thanksgiving
For the countries that celebrate November's Thanksgiving holiday, families resisted purchasing large Turkeys and instead sought smaller birds, or in some cases cornish hens. A study found that 30% of families would celebrate with only their immediate family. Despite the reduction in festivities, AAA anticipates 50 million commuters will take to the roads and airports to be with loved ones. Will this turkey trend continue in future years? Unlikely, the demand for large family gatherings will only increase as vaccines shift to production. (photo of turkey by Andrew Scrivani, NYT)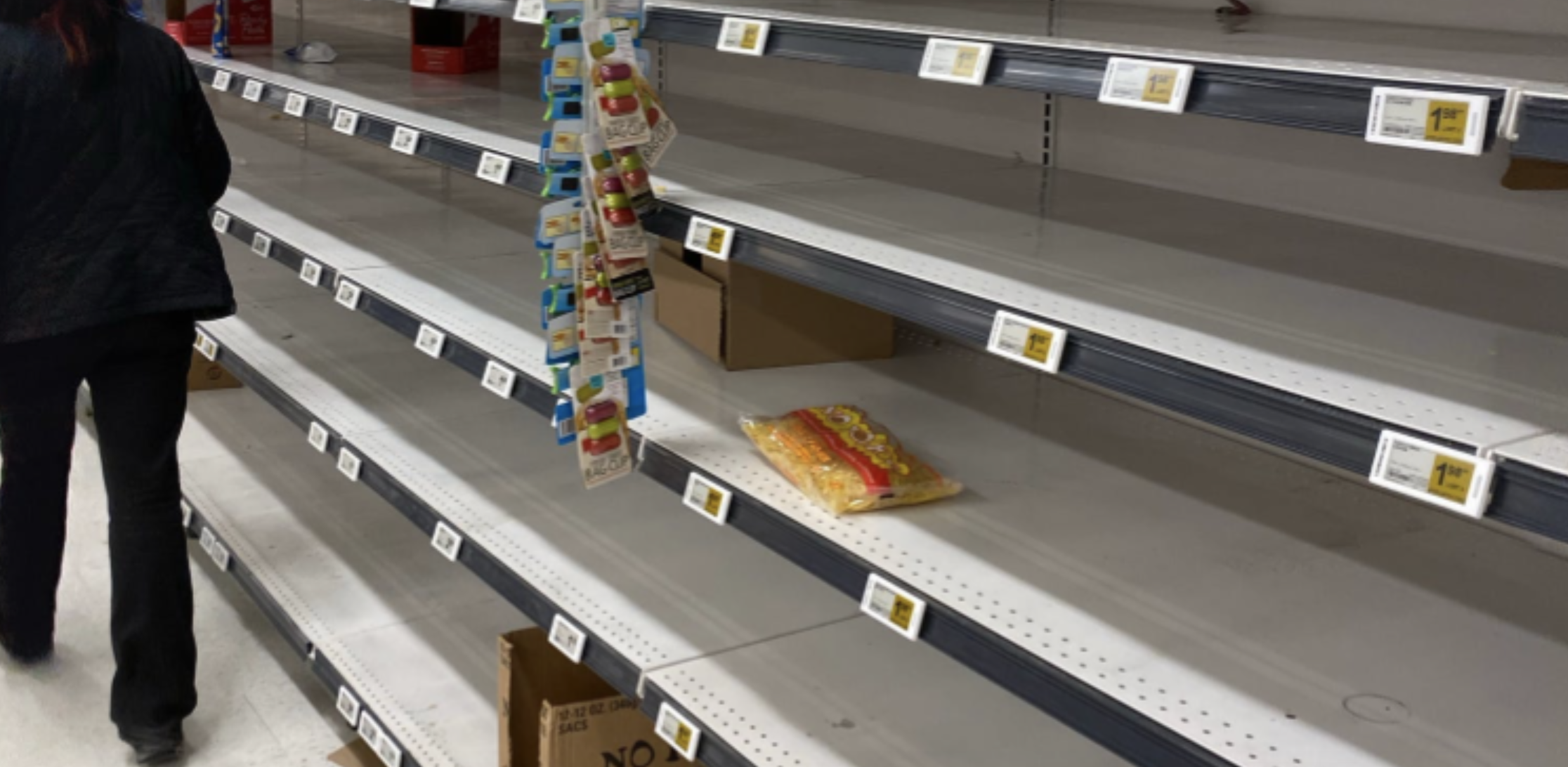 Jarring Discovery: Home Canners Can't Find Mason Jars
Who knew that mason jars could serve as an economic indicator? In times of uncertainty, such as the one created by the current pandemic, people turn to canning their own food and the jars are in high demand. Companies selling mason jars have seen record sales. On the other hand, businesses that make and sell jam and other canned products need thousands of small jars and can't locate enough. As things return to normal, finding mason jars will no longer be a problem. (photo: WeStarMoney, Pexels)
Peas and Quiet: The Home Gardening Business Is Booming
More and more Americans are interchanging their disciplined hand-washing with some https://engage customer.com/fastest-growing-online-retail-sectors-unveiled/e digging in the dirt. As people have been sheltering in place and worrying about the availability of groceries, many have turned to the timeless ritual of gardening. Online sales of garden products grew by 58 percent. Seed companies and plant nurseries can't keep up with the demand. Will this continue when people are back at work and don't have much time for working in their gardens? Probably not. (Photo by Tania Malréchauffé on Unsplash)
Dogs Are Being Diapered at Record Rates
With more people being homebound because of COVID-19, pet adoptions have soared including those of puppies who need house training. It's not just pee pads, the entire pet industry has been booming, including veterinary visits . While March in-store sales were up by 26%, e-commerce sales rose an impressive 77%. While hoarding of pet food and supplies undoubtedly accounted for some of this growth, with all of these extra pets to be catered for, the industry would seem to be set for good revenue potential when the pandemic is over. It is also hoped that there won't be a big boom in abandoned pets!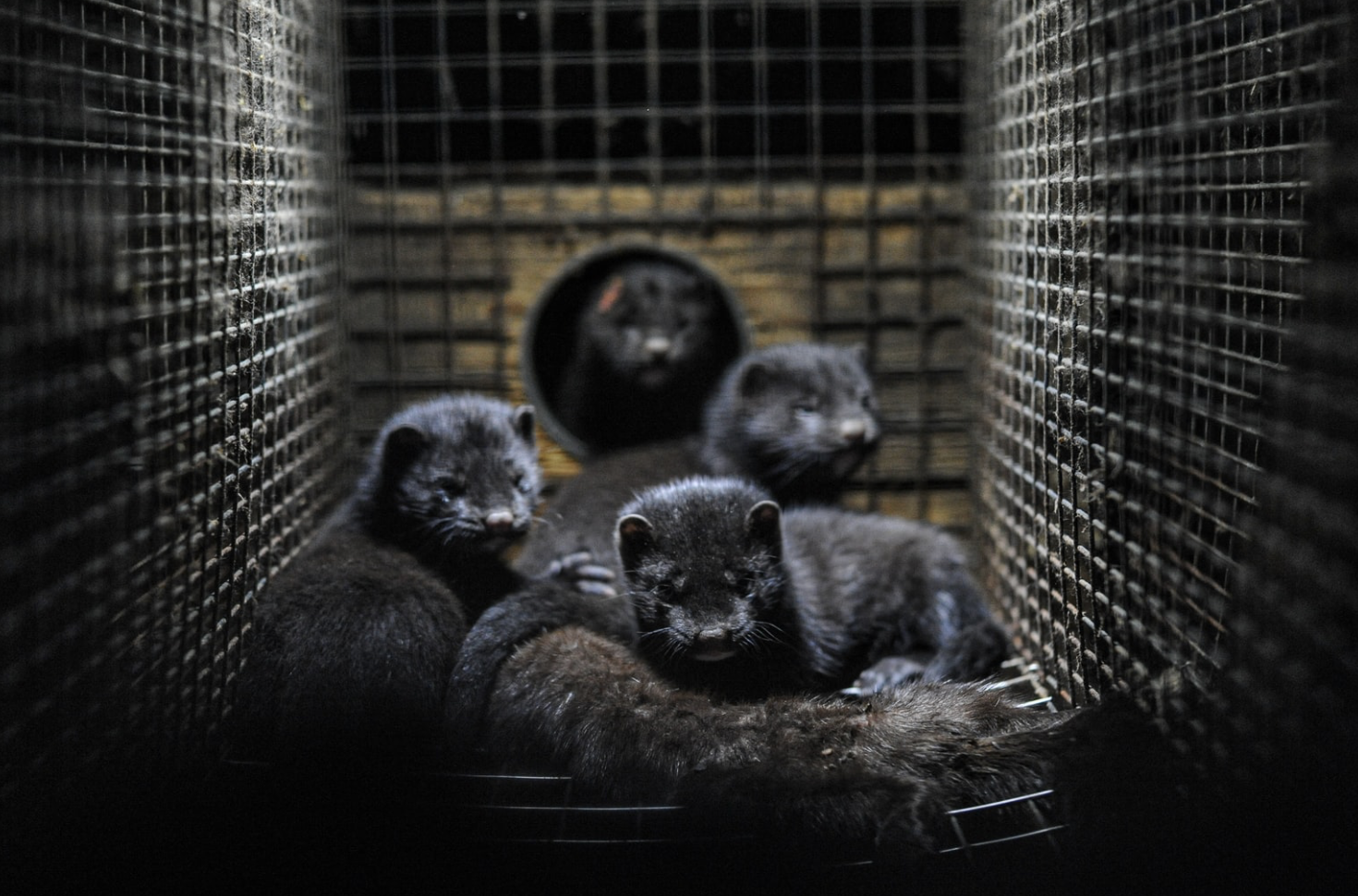 Mink Coats: Coronavirus Driving the Last Nail Into the Fur Trade's Coffin
The coronavirus is tearing through the mink farming industry and accelerating the shutting down of an already controversial industry. Denmark is the world's biggest producer of mink pelts (nearly 19 million yearly) and is home to the largest fur auction house in the world. Danish and other governments have ordered the culling of millions of animals and in the US, thousands of mink have died in Utah and Wisconsin. The fur industry was facing tough times even before the pandemic and it is unlikely to recover when COVID-19 is no longer a concern. (photo, Jo Anne, Mcarthur)
A Danish newspaper reported that the mink are rising from the grave to exact revenge.
Sticker Shock: The Used Car Lot is Hot!
Add topsy-turvy used-car valuations to the strange economics of 2020. Prices for used cars, SUVs, and trucks all saw remarkable rises during the summer as demand ran far ahead of supply. At the onset of the pandemic, auto plants were forced to shut down, creating a lack of new-car inventory and leading to more people turning to the used-car market. Consumers were also concerned about the safety of public transport and carpooling. Carvana, an e-commerce platform for buying and selling used cars posted a 25% gain in vehicle sales for the second quarter of 2020.
Use That Crisp Ben Franklin: Rent Your Own AMC Movie Theater
Movie theaters used to attract crowds to watch the latest film about a pandemic. Now they have become the biggest victims of one! AMC Theatres, the world's largest cinema operator, lost $561 million in just one quarter. Searching for ways to stay afloat, cinemas are offering their auditoriums for private screenings. AMC allows rentals for groups of no more than twenty people with rates ranging from $99 to $349 depending on the movie. Add-ons include food and drink and microphone rental. However, it seems evident that people won't be going to the movies as they used to anytime soon and many theater chains will go under.
---
Some Economics May Get Even Stranger in 2021
Stories matter, and the more tales we tell ourselves the more likely they will affect the economy. For instance, the great toilet paper shortage wasn't caused by COVID-19 or by a disruption in the manufacturing of this product. Instead, it was caused by the story we told ourselves that we would run out of toilet paper. So the more we talk about an economic downfall, the greater the likelihood it could happen. With this in mind, 2021 should be a very interesting year.