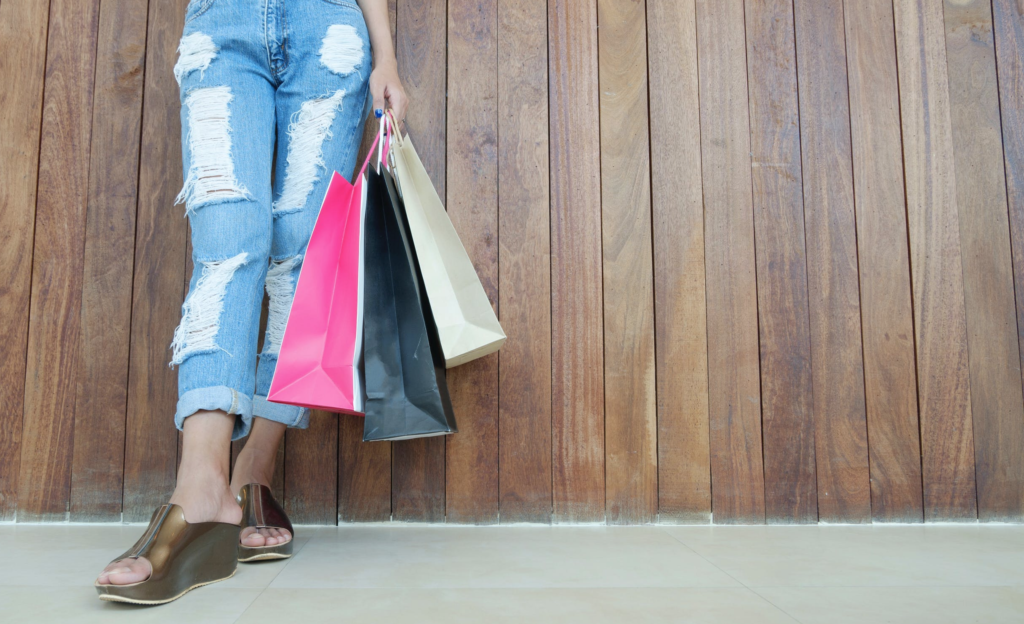 By Kaleido Insights Research Analysts: Jeremiah Owyang, Jessica Groopman, Jaimy Szymanski, and Rebecca Lieb
Trend: Nearly a dozen companies have announced their intent to launch blockchain-based loyalty programs and/or branded cryptotokens to encourage customer engagement.
But should your company?

Is it right for your loyalty program? Is it just hype? Should you deploy? Our analysis of what you should consider.
Keep in mind, many of these are corporate announcements of intention to launch the programs, few are currently deploying. A few examples:
Recently, restaurant holding group Chanticleer (

franchises include Little Big Burger, American Burger Co., Hooters, Just Fresh, and BGR)

announced its intent to use a blockchain-based loyalty coin

for rewards across its dining brands,

Japanese ecommerce giant

Rakuten just announced a token

at Mobile World Congress called Rakuten Coin aimed at deriving additional loyalty from customers,

Singapore airlines

announced a blockchain based loyalty wallet across retail partners for frequent flyer loyalty wallets

,

Coffee brand Latesso

announced partnership

with qiibee for loyalty cryptocurrency across locations in Switzerland, Germany, Russia, Austria, and Benelux,

A tea company

rebranded to Long Blockchain Company

, and their stock price tripled,

In 2016, China Unionpay (CU), the third-largest payment network by value of transactions processed, behind Visa and Mastercard, recently announced a blockchain PoC project in collaboration with IBM to develop a loyalty bonus points exchange for its 200+ members across 150 countries,

Snipps (digital marketing promotions provider) recently

partnered

with LoyalCoi,n

Elements' ELM token cryptocurrency miners can earn ELM for "proof of work" processing. These universal tokens can be used for shopping, airlines, movies, etc.

Russian Burger King's

WhopperCoin

announced their program
Business Opportunities:
While private blockchains and branded cryptos are nascent, bleeding edge technologies with limitations, we have to ask: Why is this a budding trend? We see many potential business opportunities including:
Fraud reduction

: Blockchain reduces loyalty fraud, as members in the network have key information shared in the distributed ledger a core feature of blockchain. It's a "single source of truth;"

Loyalty exchange:

Interchangeable points for other currencies, including other cryptos or even fiat based currencies, this provides more value than holding points to one single company's loyalty program.

Transferability:

Tokens could theoretically be exchanged across other businesses or services, allowing customers to freely choose how to redeem for rewards, discounts, and more, all which encourages repeat engagement. Rewards or tokens become equity, monetizable to consumers.

More flexibility:

Blockchain enables

rewards to be more easily tracked, transferred, and allocated into micro-redemptions.

In addition, new modes of engagement (e.g. tied to specific content consumption; IoT product use; biometric authentication; beacons; local or regional campaigns) could be more easily scaled up or down across loyalty networks.

More cost effective:

Creating or expanding loyalty programs across affiliates is historically very time- and cost-intensive, especially considering systems integration. A distributed ledger can significantly reduce development, integration, reconciliation, and security costs.

Low(er)-risk:

As blockchain-based applications go, loyalty programs are relatively lower risk initiatives than those involving capital markets, healthcare, or other highly sensitive data.
Risks and Challenges:
This nascent space is fraught with froth, due to media hype, low barriers to entry and more.
So. Much. Hype.

Many of the announcements are not fully deployed systems, but rather a promise. In general, the blockchain space is brimming with more press releases than at-scale deployments (most enterprise blockchain projects are in PoC today). Some of these large companies are likely following the popular trend of tech startups launching ICOs (initial coin offerings) to raise funds.

Token fatigue, sigh

: Consumers may soon feel overwhelmed by all the token offerings, and eventually become apathetic (as many have of current, disconnected loyalty programs)

"What's Blockchain?" steep learning curve:

Customers like loyalty programs it's unsure if they'll see more value in a blockchain or token-based loyalty program.here are multiple steps to educate customers, as well as encourage them to download, setup, and manage token wallets and accounts.

But will it scale?:

This

remains an issue, particularly involving public blockchain networks or programs with high volume transactions, including other charges against the scaling issues with blockchain as an overall industry.

Hands off my data.

Brands will have to collect less personally identifiable information (PII) data for these programs. Not only because of GDPR, and inability to scale, but will have to limit how much PII can be put on a shared network. This also means data aggregators and brokers become less relevant to loyalty programs.
Kaleido Insights' Recommendations: Deploy blockchain for your loyalty program if:

You're poised to experiment with an emerging technology that reshuffles economic benefits of loyalty programs, in favor of brand, affiliates, and customers,

You're ready to deploy significant upfront marketing spend to educate customers on what and how to use blockchain,

Your company is a holding company with multiple disparate brands, products, locations, and systems,

You're part of a partnership with multiple companies that all share a common loyalty program, but the systems are not well interconnected,

Current partnerships aren't delivering meaningful business ROI; are too cumbersome or costly to scale; customer loyalty is not growing,

You're frustrated with the loyalty vendors in your market, and want to give them notice, there's a new distributed way to maintain customer loyalty,

Your customers deserve a more flexible loyalty rewards program, and you want to empower them (key segments: early adopters, millennials, crypto-enthusiasts).
We've compiled a short list of a few vendors, including: Elements, Loyyal, LoyalCoin, Blockpoint, leave a comment if you hear of others.
Learn More: Kaleido Insights
We've published a number of reports on Blockchain including "Blockchain and IoT" and "Business models of Blockchain" and more, to learn more about our advisory, education and speaking services, contact us at Kaleido Insights.