Because of COVID, gyms were forced to close their doors. Regular gym-goers have been seeking other ways to keep up their weight training and fitness regimens. Then there are those people who hadn't concerned themselves much with being healthy and in shape before they found themselves in the middle of a pandemic. These individuals have received a wake-up call from a virus and have realized that they have a better chance of combatting COVID symptoms if they are healthy and fit. They can't go to a gym but they can exercise at home.
Digital Fitness Provides an Answer
Fitness instructors have been quick to move online, yoga classes have taken to Zoom, downloads of fitness apps have risen tremendously, and sales of hardware are booming. For example, between January and March, sales of in-home fitness equipment increased by 55% as lockdowns in the US went into effect.
Why Digital Fitness Is Different than Analog Fitness
As physical gyms become less desirable, today's consumers are finding ways to conduct fitness sessions at home. It's now possible to have a personal trainer in your headphones or set up a mirror that beams a fitness class into your home. The digital options are limitless. Unlike physical logs and journals or standard pedometers, digital fitness trackers accurately record objective data about your exercise program, including the distance, intensity, pace, duration, etc. of your workout. You can easily and quickly see how much progress you're making and be motivated to keep building on what you've accomplished.
Value Propositions of Digital Fitness Solutions:
Increasing your ability to track and show gains in terms of biometrics and physical performance.
A global leaderboard and benchmark makes exercising competitive.
Community features help provide a sense of belonging when you're physically isolated.
Live video content refreshes any workout with engaging and immersive experiences.
Tele-trainers can provide real-time feedback or encouragement on your physical performance.
Personalized workouts based on your actual performance, biometrics, and external factors.
Eventually, future AI will let you know if you're making tangible improvements to all aspects of your life.
Matrix: The Players of the Connected Fitness Equipment Market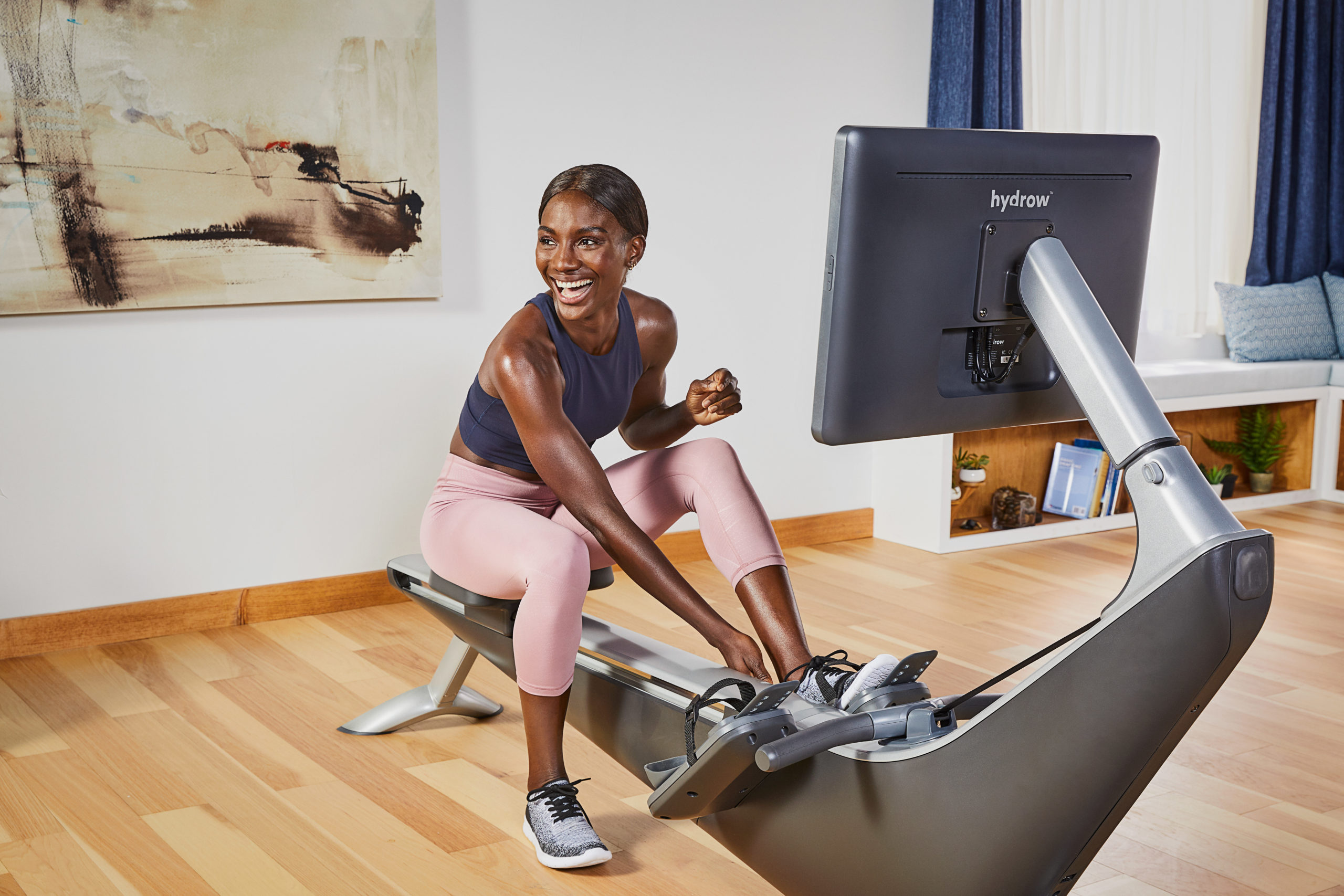 Overview of Players:
Peloton Interactive (PTON)
Peloton is unique because of its market dominance. The company is introducing a newly upgraded bike and expanding into treadmills, bodyweight workouts, and more. PTON's stock price has been on fire, recently reaching the $100 mark, climbing up from the $30 range back in April. As of the 3rd fiscal quarter, the company had 886,100 subscribers and is projecting 1.04 – to 1.05 million by the end of fiscal 2020. Since its founding in 2012, Peloton has raised nearly $1 billion, including its most recent raise of $550 million.
Mirror
Lululemon Athletica (LULU) has also thrown its hat into the digital fitness ring by recently acquiring Mirror for $500 million. The athletic-apparel maker of pricey yoga pants is aiming to bring the tech-enabled mirror together with Lululemon's loyal brand followers. The aim is to reach 600,000 Mirror fitness subscribers by 2023.
Tonal
Home fitness startup Tonal recently announced that it had raised an additional $110 million in funding, making a total of $200 million raised since its founding in 2015. What sets Tonal apart from its competition is the strength training element built into its reflective screen.
Zwift
The main difference between Peloton and Zwift is that Zwift is an app that you use with your own bike and a bike trainer (preferably a smart trainer). Zwift is designed to make indoor cycling seem like riding outside, and many Zwift riders are into breaking records. Zwift currently has over 1.1 million subscribers and recently landed an additional $450 million in funding. The company has plans to branch out into hardware.
KARA Smart Fitness*
KARA is a Hong Kong based fitness startup that uses mirror technology. The software component was recently developed and launched by OliveX. The KARA Mirror is a complete hardware and software solution with artificial intelligence technology for at-home fitness. It includes digital workout experiences with celebrity fitness trainers and social media wellness influencers. *I am on the board of advisors of Kara Smart Fitness.
Apple Fitness+ (AAPL)
A new fitness experience powered by Apple Watch that includes workouts by the world's top trainers and scheduled to be launched in late 2020. Apple remains the global leader in the smartwatch market, with 55% of the sales in the first quarter of 2020. Samsung comes in a distant second.
Hydrow
Hydrow offers in-home exercise content similar to Peloton but via a rowing machine rather than a bike. However, unlike cycling, rowing is said to engage 86% of bodily muscles. Users can take part in live, on-demand rowing workouts catering to various levels of intensity. The company recently secured an additional $25 million in funding.
Nordic Track
iFit shares its parent company with workout machine makers NordicTrack, ProForm, and Freemotion. The company added more than 77,000 paid subscribers in the last quarter, giving the company a user base of roughly 330,000 members. iFit has also recently raised $200 million to stream fitness content on NordicTrack workout machines.
Bowflex Bikes
Nautilus, Inc. (NLS) offers a wide range of Bowflex fitness equipment, each of which comes with its own dedicated app. Bowflex also offers a stationary bike that bends and sways. The company recently entered into a partnership with Samsung. This has eliminated some cost obstacles and enabled Nautilus to innovate with software delivered through Samsung Galaxy tablets mounted on Bowflex products. Nautilus believes that its entry into the digital fitness market will turn the ailing company around.
The Bright Future of Digital Fitness
The forced closure of gyms, sporting events, dance studios, yoga venues, physical races etc. has impacted the fitness industry, with many people turning to online exercise at home. While such closure measures are temporary, the effects of a mass digital migration will fundamentally change how the fitness industry operates in a post-COVID-19 world. In addition, many gyms will go bankrupt, and former gym-goers will be unable or will not choose to return to exercising the way they did before. The conclusion is that the digital fitness market will continue to expand well into the post-COVID future.
Related Resources: