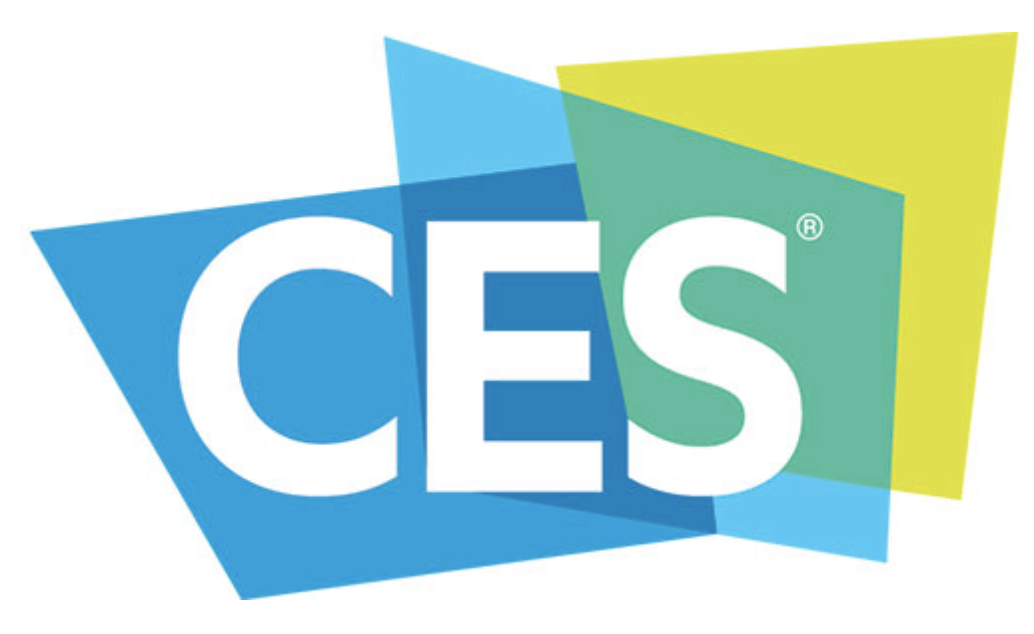 by Jeremiah Owyang, Tech Analyst
The 2020 Consumer Electronics Show provided a utopian view of what the future could be like – but the seasoned attendee knows that only a fraction of these products will come to fruition – and for those, wide adoption will take years. Additionally, not all that glitters is gold, there are some pitfalls that both consumers and companies need to be wary of such as "data leakage" as sensors and devices become cheap and accessible – we don't know where that data is going.

I just returned from my annual pilgrimage to Las Vegas for the Consumer Electronics Show to identify the trends that will matter to business over the next few years. As usual, most of the showcases were concepts, models, and fantasy of products that are unlikely to ever come to market. Digital leader Sandy Carter shared that she read a report that only about 30% of the products showcased at CES (which has 4,400 exhibits) actually make it to market (this Verge article found a similar launch funnel).

To find the real signal, I have a specific approach: I usually tackle the show floor alone, move swiftly, capture photos, tweet out a few findings (my followers often tell me info that I didn't know, all in real time) and take notes. I'm also on the hunt for new trends for a few of my retainer-based clients and speeches as a tech analyst.

One of my strategies is to look past the products that were announced, and instead find the new technologies that will shed light on which products will emerge such as sensors and data types. For example a few years back, I saw the rise of over-skin blood oxygen sensors and now at the 2020 show there were several wearables that included that specific sensor and data type.
The trick to approaching CES: Look for what creates the data, then analyze how it will be used, therein lies the power/leverage/business model of the future.

Notable technologies:
I was pre-briefed on some digital augmented reality contact lenses, which received notable media attention.
Hyundai and Uber have a futuristic model of a flying car that could transport a few people from city area to city area. Launch expected in 2030. This truly feels more like science fiction that reality.
Some of the massage chairs were capturing similar data from wearables: heart rate and heart rate variability (HRV) data to determine user restfulness and readiness – the dumb appliances are starting to become smart.
BMW showcased their new auto interiors which simulated business-class seats in an international airline. This is a precursor to self-driving experiences.
Rivian, the new electric truck company, which is funded by both Ford and Amazon was featured at the Amazon booth, with a large crowd, each wheel has an independent motor and it's Alexa integrated – watch out Cybertruck.
This year, instead of robotic vending machines, I saw more kitchen-robots, with articulated arms managing coffee and other tasks around the eating area.
Sony unveiled a new concept car, but again, we put that into the science fiction category as they lack the channel to deploy such a product. It frankly looked like a Tesla copy.
Bosch had a unique retail demonstration (embedded below), using AI to plot out human behaviors in a store, with ability to predict the crowd patterns. I assume what we saw is what Amazon Go stores do natively.
Meanwhile, Elon Musk's Boring company was drilling beneath the strip while the show was on, their goal is to connect the convention center with the hotels.
Sharp's augmented windows give us an interesting glimpse of what retail could look like if every window was a transparent screen, see media below.
Valencell's booth showcased their latest micro-sensor, which will enable accurate blood pressure readings from an earbud. Will we see an "Apple Airpod Health"?
Personal pleasure devices. A hotly debated product category that has now made significant presence in the show this year. It was a turn of the tides to see many grown men blush in a usually male dominated show.
Commodity technologies:
Anything on a wrist. Watches, bands, rings. Many Chinese OEMs ready to white-label.
4K screens, including many Chinese knock-offs from unknown brands.
Curved screens, large screens.
Drones, both aerial and submerged.
Phone batteries and cases. Massage devices: chairs and percussion massage guns.
Smart speakers, more common was the integration of Ok Google and Alexa.
Smart locks/bulbs/faucets/alarms for the home.
Electric cars, electric personal transportation (electric bikes, scooters, one-wheels, etc).
5G. While it's certainly not widely adopted, the amount of announcements claiming 5G product integration was over-saturated.
3D spinning hologram displays.
What to expect in upcoming years:
---
Biometric integrations still yet to come – The smart home companies, smart offices, and car companies haven't yet harnessed biometric data, which will help identify the mood, needs, and experience needed in these future products. I'm expecting to see these integrations in about 2022.
Earbuds on rise, phones decline – I saw some new sensors that will measure a wide range of data-types from the ear, I expect to see some breakthroughs in 2021, with humans wearing earbuds for most of the waking day, and putting the phone away.
Caution: "Data leakage" (where your data ends up in places you didn't expect) is frightening, and people will start to care. The amount of devices present, that offer data collection to unknown companies in unknown countries is truly astounding. Both from a personal, business, and national security perspective, consumers and businesses alike really don't know the ramifications of all of this data sharing.
---
CES can feel like you're stuck in a pinball machine with bright lights, colors, sounds and shiny new things to look at with each step you take. With miles and miles under my belt over the three days of the show, I've gathered my nuggets so you can have a focused glimpse into my version of CES.
To help visualize these findings, check out some embedded tweets below, and find all my tweets for the show here. My business partner and fellow tech analyst Jessica Groopman also attended the show, her analysis is here.
Showstopper. Uber/Hyundai flying car concept #CES2020 I talked to them, GA expected in 2030, thats a long way off. VTOL. It's like science fiction. pic.twitter.com/wo1ypVQfE5

– Jeremiah Owyang (@jowyang) January 8, 2020
Love Yape. Self balancing two wheel delivery droid. From Italy. I made him push it. Abuse those droids! #CES2020 at Frankfurt airport you can put your luggage in! pic.twitter.com/CCVDBxnCGv

– Jeremiah Owyang (@jowyang) January 7, 2020
CreepTech. look at those eyes #CES2020 pic.twitter.com/Y8nPjxf98I

– Jeremiah Owyang (@jowyang) January 7, 2020
Sharp's digital windows enable images to be displayed. Pretty amazing, see video. Will every window be augmented? #AugmentedWindows #CES2020 pic.twitter.com/Y0srfwnoxC

– Jeremiah Owyang (@jowyang) January 7, 2020
When japan answers back to Tesla. Here's the new Sony car. Looks familiar. Cc @elonmusk #CES2020 pic.twitter.com/RjrhRUxrAp

– Jeremiah Owyang (@jowyang) January 7, 2020
Creative: Led furniture. I made her model. #CES2020 pic.twitter.com/9bIjtQF3ub

– Jeremiah Owyang (@jowyang) January 7, 2020
When the AI watches customers in the store. See retail analytics by Bosch #CES2020 I assume this is what Amazon Go is doing. Next level up is biometrics: facial expression recognition, emotion detection, heart rate, body temp changes. Know when a customer wants pic.twitter.com/fZZEpQDQGh

– Jeremiah Owyang (@jowyang) January 7, 2020
LG features a robot for your kitchen. Doesn't seem practical but I like where this is headed #CES2020 pic.twitter.com/aUjz1KmKlJ

– Jeremiah Owyang (@jowyang) January 7, 2020