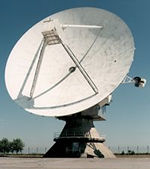 Here's Why and How to listen to your customer voice:
The Voice of the Customer gets louder
With blogs, podcasts, videoblogs, wikis, and forums, the voice of the customer is getting louder and louder. It's not a fad, the MySpace generation tells us that. We also know people talk about companies when they care, they are passionate either one way or another. We know that customers trust other customer opinion above all others (or at least people 'like me') and we know the web is the top medium at work and second most popular medium at home. Customers are starting to voice their opinion (Both good and bad) about products they use, and they are connecting to each other.
We also know folks use Google search (quite a bit) and the higher the result ranking the more likely they will click. We also know that these social media tools (like blogs) can rank very, very high, in fact in some cases, like the Dell Support query which links to Jeremy's post which was at one point 2 and 3 rank. We've seen it rank higher than the actual company support site –this is a disruption and it's not going away.
Although this has been used over and over (and there is still some debate on the actual events), Kryptonite is a company that was not listening to it's customers.
Here's a web strategy I see as an emerging practice for managing your corporate reputation, this is still new to many companies, but in the history of business, the companies that listen to customers survive.
1) Consider hiring a company that will monitor
Companies appear to be hiring firms to listen to the blogosphere, I'm seeing mixed results as either they don't track CGM well or they don't report well.
Often these companies are 'traditional' media tracking companies that are now extending to "consumer generated media" (the voice of the customer). I've seen that most of them have excellent reporting tools, although they may not know how to hunt 'off the wire' in the blogosphere or lack ability to dive down deeper.
Sometimes they Search Engine Marketing (SEM) firms that you would traditionally hire to craft a strategy to buy keywords for a web campaign (I've got some notes about that here from the Web Marketing Strategy symposium here). These companies may also be good to search the blogosphere as they flip the engines around to seek instances of keywords or phrases. Some, but not all have decent reporting engines –this is obviously a new line of business for many.
2) Active Listening
Don't just rely on another company –you take an active role as well, you can't just turn on the radar dish without looking out the window or opening the door.
Every single company should be watching the blogosphere and use the free tools that are available to them. Technorati, Google Blog Search, Sphere, Talkdigger, Google Search, and Opinmind for consumer products.
Seek keywords and regular bloggers of your industry into your feedreader (which aggregates blog feeds –the most common one is MyYahoo, however bloglines is more popular now)
Setup alerts using Google Alerts and other tools to be notified instantly of instances that occur –sort of the last resort however as it may only be aiming more so at EGM not CGM. No worries, as you should be regularly following customer voices, after doing this after a few months there shouldn't be too many surprises.
3) Train product teams to listen deeper
Train your product, engineering, support teams to listen to these voice, set them up with feedreaders and alerts and also provide them with regular and real time updates as you find them. An awareness session may need to occur first. If you don't win them over, don't panic, and don't get frustrated, simply send them the content and believe me, if they care about customers (as the best product folks do) they'll quickly get it. With all of this stuff, patience is a virtue for evangelists.

4) Track, Discuss be a better Company
Product teams and employees should discuss the voice of the customer, they're giving you direct feedback on your product, how you respond to them both in marketing and in support. This is healthy and this is good, how much money do you spend on research on focus groups for support and service? I'll bet not much, now the customer is doing it for free.
5) Learn more about Social Media and Community Marketing
Get books, read blogs by experts, and maybe hire a consultant. I own Cluetrain Manifesto, Naked Conversations, Seth Godin's series, Weblog handbook, Blog Marketing and am anticipating Debbie's book. Also, I've contributed to this upcoming book too by Ted D. Each of these authors has a blog, and each links to other folks like it.
I purposely did not talk about responding yet, maybe we can talk about that another time (although there's a raw list of tips I've learned on my former blog)
From the desk of the Web Strategist, I sincerely hope that your aware of a party or riot happening right out your front door, listen to the voice of your customer!